POKECOORD
WELCOME to POKECOORD!
POKEMON GO is our favorite game and our objective is to be one of the most complete free resources for everybody

Pokemon Go News
Pokémon GO new nest migration is within the sport and can be legitimate till Feb 1st! That's correct, Trainers! Every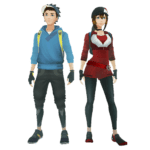 SELECT ANY OF THE SECTION BELOW
We decide to provide totally FREE resources to snipe the best pokemon around the world
Here you can find Pokemon Nests, Farming zones, Community day clocks and much more..
Also if you want to be updated and see the best tutorials about the game please don't forget to check our youtube channel below 👇
Thanks for your visit! and don't forget to share the page with your friends!
POKECOORD TEAM